Botanical Gardens
Soukromá průvodkyně Tracy A. Burns přináší zajímavé tipy na výlety i články nejen o Praze. Procvičte si anglickou slovní zásobu a nechte se inspirovat. Více článků na webu Prague Quide.  
---
Prague's Botanical Gardens: A tranquil escape from the busy center
A few features of the gardens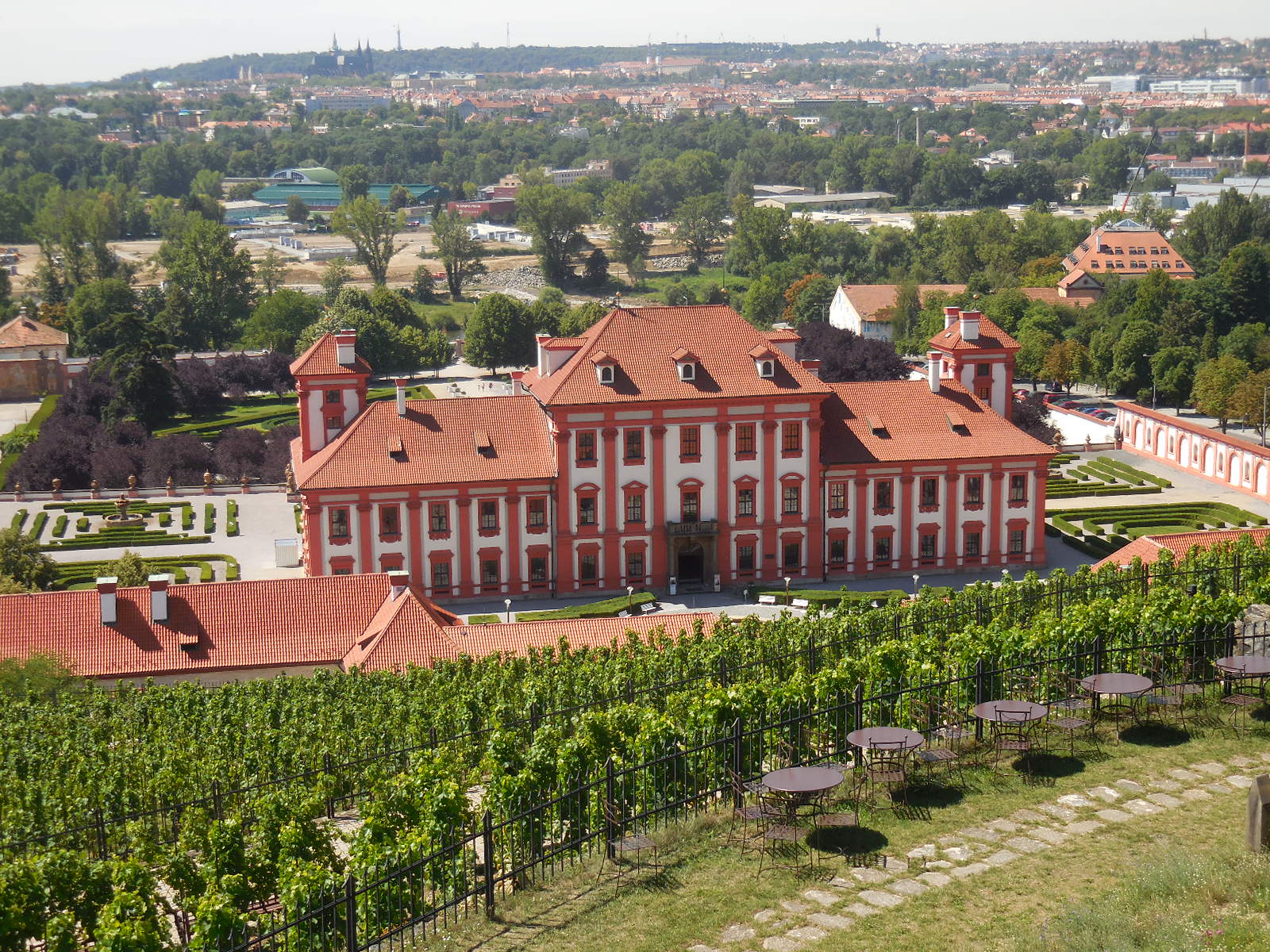 Prague Botanical Garden Chateau
If you want to take a break from the hustle and bustle of downtown Prague and love nature, Prague's Botanical Gardens is the place to go. It includes more than 20 hectares of outdoor terrain and a remarkable greenhouse with a picturesque bridge that looks as if it belongs in a Monet painting of his gardens at Giverny. Various gardens, cacti, wetlands and a lake are just a few of the dazzling features at this sightseeing gem.
Outdoor exposition: Southern part
The southern part is smaller than the northern section, but still offers many treasures. The Ornamental Garden boasts the largest flowerbed of annuals in the city. This garden also is home to medicinal herbs. Don't miss the azaleas in the Japanese Garden. The southern area also includes an exhibition room of temporary shows, a 19 th century wine press, a wine shop and Mediterranean vegetation. Bring your camera. Views of nearby Troja Chateau and the cityscape are spectacular.
St. Claire's Vineyard
Also located in the southern section, St. Claire's Vineyard harkens back to the 13 th century. Wines are still produced from its grapes. In the wine shop, there are descriptions of the various wines made there, and the process of wine production is explained. The 18 th century vineyard house is the only place where it is possible to buy the wines produced from this vineyard. The Baroque Chapel of Saint Claire is situated here, too. You can schedule a guided tour of the wine production or a wine-tasting adventure. Be sure to make your plans in advance.
Outdoor exposition: Northern part
A Mediterranean garden, forest biotopes of Asia and North America, a North American prairie, cacti, succulents, wetlands, a lake, a peony meadow, evergreen woody plants and shade-loving perennials make up the expositions in the vast northern section. Some of the plants in the Mediterranean Garden are unique. You won't find them in any other botanical garden. The view of Prague from this area is spectacular, too. The exposition of forest biotopes is home to many woody plants and trees. There is a semi-desert exposition from North America with various cacti, too. More cacti can be seen in the world of cacti and succulents section. These hail from Mexico, South Africa and Peru. Carnivorous plants dominate the Wetland and Lake Exposition.
The Greenhouse: A variety of delights
The Fata Morgana greenhouse, created in 2004, is home to a tropical forest. There are succulents from Madagascar, Mexico, Africa and Australia and a lowland rainforest section with species from South America, Middle America, Australia and Pacific, Africa and Madagascar, the Philippines and Vietnam. The cooled section includes species from Asia, America, Venezuela and Africa. The largest part of the greenhouse consists of lowland rainforests of the tropical regions of America. Some of the highlights of this part are deciduous trees, coniferous trees and palms. One feature of the greenhouse is the Dutchman's pipe, which is one of the most endangered species in the world. The giant fern has the distinction of being one of the oldest plants in the world with leaves as long as seven meters. The Jade Vine only can be found in the wild on three islands in the Philippines. In the pond there are fire eels, iridescent sharks and archerfish.
Three dazzling sights in one area of Prague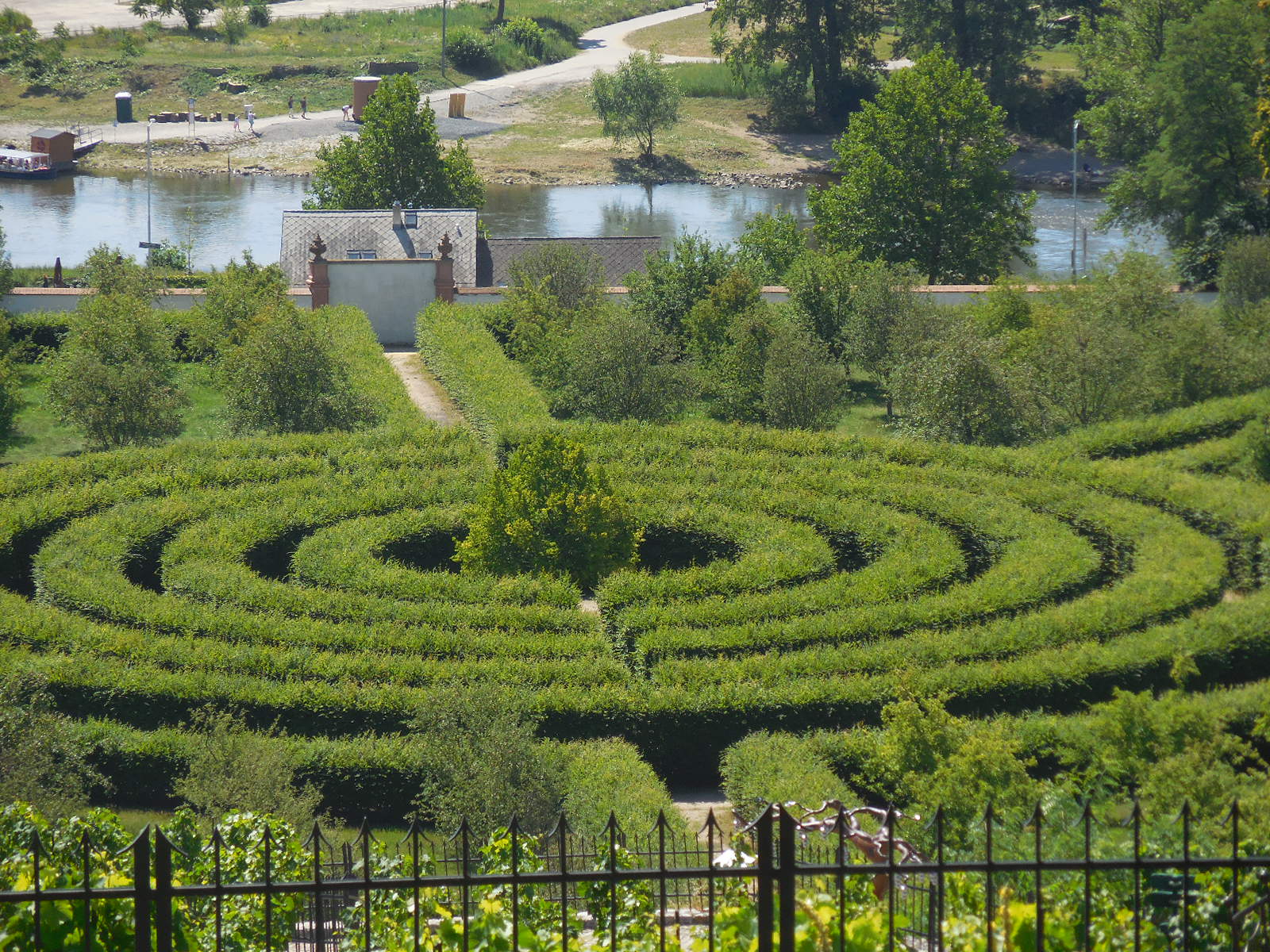 Prague Botanical Garden
The botanical gardens are near Troja Chateau, one of the most beautiful places in Prague and the zoo, one of the most renowned in the world. All three sights are worth visiting. Even if you are not an expert on flowers and trees, you will discover the botanical gardens to be a tranquil and breathtaking place.
28. 04. 2019 14:06:49
Nejnovější články
Rozmohl se nám tu takový nešvar na druhou aneb jak Češi z angličtiny vytvářejí Czenglish.
01.12.
Pokračovat »
Rozmohl se nám tu takový nešvar aneb jak Češi vytvářejí z češtiny Czenglish.
22.11.
Pokračovat »
Zoufáte si čas od času, jak těžké je naučit se cizí jazyk, ať už angličtinu, němčinu, španělštinu nebo francouzštinu? Samozřejmě, nikdy to není úplná brnkačka, i když mají tyto indoevropské jazyky něco málo společného. Ale přemýšleli jste někdy o tom, jak obtížné asi může být pro cizince s neslovanským mateřským jazykem naučit se česky?
11.04.
Pokračovat »